Audio Branding: Using Sound to Build Your Brand is an up-to-the minute book that demystifies audio branding, uncovers its process and sheds light on its urgency for today's marketer.
Written by two marketing pros, it condenses the landscape of fragmented attention spans, the move to digital, the emotional shopper and customer experience expectations. Loaded with research and case histories, it alerts marketers to audio branding's whys and walks them through its hows.
Strong case histories and entertaining examples abound
I'm proud to say quite a few of the stories result from Sixième Son's own experience, but there are other eye-openers, too. For instance, the tale of the branding of Hawaii, which transformed an undistinguished Pacific Island group into a vacation wonderland, was largely based in music. Two guest professors explore the strategy and enthusiastic execution that went into the effort.
Then there's story behind the United Airlines use of Gershwin's Rhapsody in Blue. Which has a strong recognizable theme but, unlike most classical pieces, didn't start as a fully developed inviolable composition. It had developed many variations before it was actually "officially" scored (not by Gershwin). Like a good audio brand, this provided both structure and flexibility.
Full disclosure. One of the authors our Sixième Son USA Managing Director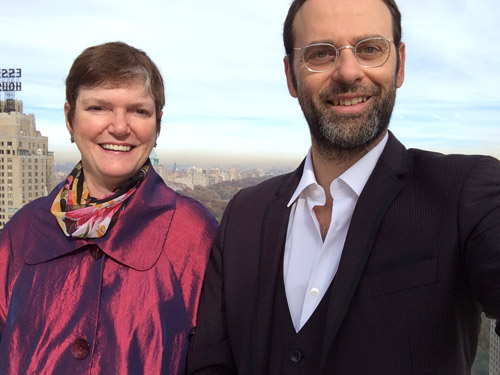 Colleen Fahey opened Sixième Son in the US after decades of experience in integrated marketing and brand activation.
She came to the discipline with global experience and a multi-dimensional perspective. Colleen has sponged up our knowledge and introduced us to her own.
For me, personally, it's refreshing (and sometimes amusing) to see how our Sixième Son cases and methods are seen from a Global American's perspective.